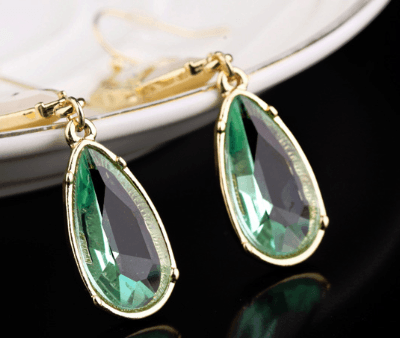 Easy wear drop earrings
These earrings look amazing in person and are much lighter than I expected. They can be dressed up or down, depending on your mood and I absolutely love the way they look. I am so glad I decided to purchase them! I also have to say the packaging on all of the purchases I've made from Pearl & Creek is so elegant and well thought out. Those finishing touches are a treat and I am one who appreciates that extra effort. Thank you so very much!
Lovely surprise!
I love these earrings and they were much nicer than I thought they would be.. look so expensive.. and all the way from Australia! Thank you for the small gift too.
Best earrings ever - stylish and light
Great earrings... so well made and they are so light to wear. The packaging is gorgeous.. and I love the beautiful gift.
Adorable
I love these earings! Jamie are so cute and they are so light. I love them and wear them at least twice a week.. okay sometimes more.