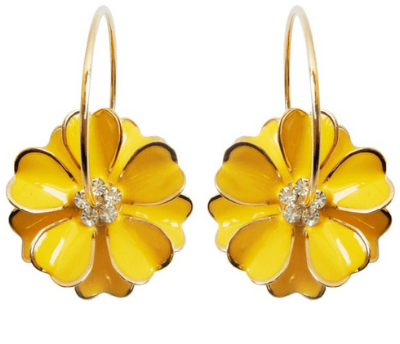 Such a cute earrings
I absolutely love it.. so cute.. and it is so bright..
Everytime I wear it .it bright up my day. Thank you. Since lockdown the only place to go is dog Park with my Bailey and everyone told me ita stunning..
Love my Daisy Earrings "Astara"
When I first put them on I loved the symbolism of the Daisy. It represents Innocence. I wore them to a VIP Myer event that night and the runway stylist immediately commented "Where did you get those..." They spin in the night and dazzle on entrance to any event. You can wear them with a white tee and jeans right through to with a black or white Ball gown at a gala event.
I love the fact they spin. Very keen to get all colours......
Dealing with Pearl and Creek was a dream from the moment I hit purchase. I feel good buying these from a business which foundations are based in professionalism and kindness.
Love my Yellow Astara Earrings...
They are the cutest earrings ever.. not heavy at all and they swing gently... not too big...but I love hoops and these are so cool to wear.
Stunning even with jeans!
I love wearing my black Astara earrings... I love wearing them for special occasions but they look amazing with jeans too... I will have to get another color.